We formed INIT Digital to answer a question. Can a company replace a marketing department? Now that time has passed, we've discovered that not only can a company replace one, they can exceed one.
We've established that idea, providing multiple services and squeezing it all into one low cost.
Our Origin
INIT Digital was born during the glorious year of 2016. In the depths of a spare room, with a culmination of experience and knowledge from working with a multitude of digital agencies, INIT Digital came to life.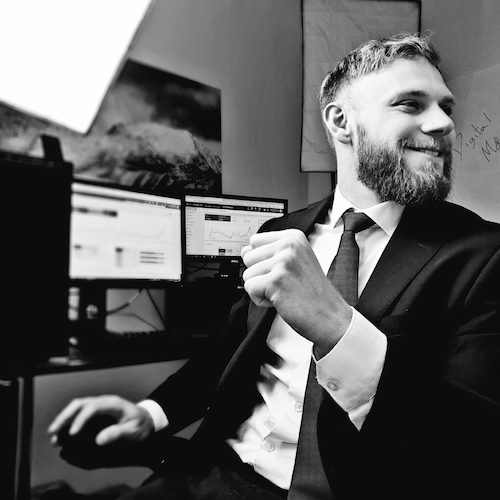 The meaning behind the name INIT Digital is a fiercely held company secret.
Only those who with immense fortitude may come to learn it's true meaning… 
Full transparency at every step of the journey. One of the biggest benefits of digital marketing, is the ability to actually see what is happening. When, where and why. We make sure you can see this too. Otherwise, what's the point?
A bloody good service regardless of the task. We pride ourselves on having a pool of talented and passionate marketing experts at our disposal, whose goal is to create outstanding results.
Zero bollocks approach. No sleazy sales staff, no endless Zoom meetings, no stress. We target "exceptional" at every turn. Who says you have to be stuck up to achieve that?
Check Out Our Work
PPC | Social | Digital Strategy
Ecommerce & Sales Funnel
(Currently Archived)