All Things Digital
We formed INIT Digital to answer a question. Can a company replace a marketing department? After some time, we've discovered that not only can a company replace one, they can exceed one. We've established that idea, providing multiple services and squashing them into one low cost. We also make sure to have some fun along the way. Otherwise, what's the point?
Get in touch
our services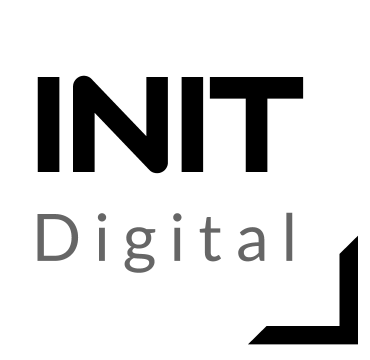 Everybody loves a good suit or a good dress. Why can't the same be said about websites? A well-designed website doesn't have to be difficult to achieve, so we aim to prove that. Alongside building websites, marketing is also intertwined with design. Why design something to not have it be viewed?
This is the vision. We make you a nice website, and then we drive customers, clients, leads, and views, to its doorstep. And we've got pretty damn good at it.
We believe design is a process
We prototype and iterate
We design and build
Our development skills include
Digital Strategy
Copywriting
Responsive Web Design
Google Ads
Social Media Marketing
Landing Page Optimisation
PPC Analytics 
Data Studio
Conversion Tracking